This recipe has a bit of prep work but that can be done the night before so the day of, it takes 5min to start and then let it cook throughout the day for the best flavor. This recipe was excellent with 2 different SH' That's Hot! Sauces – for a hotter version use Throat Punch or for medium heat, use Habanero Hop Infusion – each adds a different flavor but the perfect amount of heat … or try both on different days for more variety. Enjoy!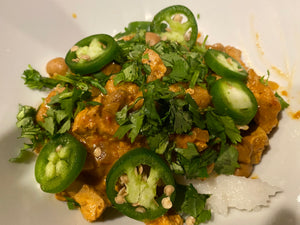 This vegan recipe has a very short prep-time (15-20min) then set it and forget it!! SH' That's Hot! Angry Ginger adds a bit of heat and the zing that #AngryGinger is known for. Not just for vegans...I promise!! It's delicious!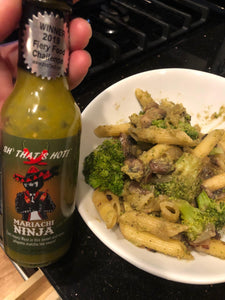 Spice level = Low Click here for a printable recipe. Looking for a delicious and quick recipe for meatless Monday? This pasta dish is creamy, hear...